Welcome to MyBEAT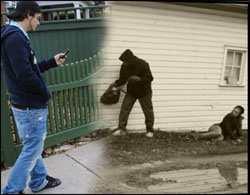 Mybeat is the Peterborough Community Police Service Alert notification service. Our Mission is to promote the safety of citizens and the protection of property, through an appropriate balance of law enforcement, problem solving and crime-prevention initiatives. This is based on the philosophy of community policing that involves working in partnership with citizens and other community stakeholders. In response our Police Service has partnered with the local Emergency Management Division, Trent University Fleming College and Peterborough Transit, who will all have access to broadcast emergency Alerts to their respective audiences. Keeping our communities informed of emergencies and incidents of mutual concern is essential to helping maintain and improve public safety. MyBEAT is designed to heighten community awareness through the delivery of short text messages to your cellular phone or e-mail address. Higher priority Alerts will be delivered promptly while other messages of community interest will be delivered as resources permit. These Alerts will be brief and may refer you to other sources of information. If you have information to provide to the police as a result of an alert please respond to the non-emergency police # 705-876-1122.
Only call 911 in the case of an emergency.
Types of messages.
When you register you will have the option to receive messages by way of a cellular phone and/or e-mail address. You will also be able to choose one or all of the following types of messages:
| | |
| --- | --- |
| Community Alerts | • means information such as road closures, power outages, and general interest items. |
| Crime Alerts | • means information relating to more serious crimes and crimes in progress. |
| Emergency Alerts | • means information relating to natural disasters and major incidents of public safety concern. |
| Fleming College Alerts | • means information pertaining to Fleming College safety and emergencies. |
| Peterborough Transit | • means information pertaining to Peterborough Transit interruptions, delays and cancellations. |
| Media Release Alerts | • means of informing members of the media and community when a new media release is posted to the Peterborough Police Service website. |
| Neighbourhood Alerts | • means crime prevention information relating to the location that you reside or work. |
| School Alerts | • means information pertaining to School safety and emergencies. |
| Trent University Alerts | • means information pertaining to Trent University safety and emergencies. |
( - means any message containing one or more of a Community Alert, Crime Alert, Emergency Alert, Fleming College Alert, Peterborough Transit Alerts, Neighbourhood Alert, School Alert and/or Trent University Alert. - means an Alert sent by e-mail or by text message.)
How can I register?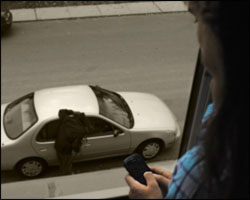 Anyone who resides, operates a business, is employed, attends school or visits in the City of Peterborough can register for this service. The intent is to keep citizens informed of important events occurring that will heighten community awareness while carrying out daily activities, resulting in improved public safety. When you proceed to the registration link you will be asked to review and accept the Terms of Participation. Upon accepting these terms you will be permitted to enter your personal information, how you would like to receive your Alerts and what types of Alerts you would like to receive. You will then be sent a verification text message that you must reply to for your enrolment to be activated.
NOTE:
You are responsible for the payment of service fees and any related costs that enable your ability to receive text messages and/or e-mails.
Modifying Information or Deregistering from the Service.
By choosing the My Account link, you will be able to update personal information when you change service providers, or if your cell phone or e-mail address changes. You will also be able to deregister from this service at any time or alter the types of Alerts you want to receive. Modifying your information and deregistering from the service is your responsibility.
Feedback/Contact us.
MyBEAT currently does not allow the option to reply to Alerts. You must reply by contacting the message sender by telephone, unless noted otherwise. However, you are invited to use the feedback link to advise of any technical problems you are having with this service, or to provide comments about the program. This link will be checked on a regular basis.
DO NOT call 911 unless you have an emergency.
The Peterborough Community Police Service, Nexicom, Peterborough Emergency Management, Fleming College, Trent University and Peterborough Transit would like to thank you for taking the time to learn about MyBEAT. With your participation in this program, we believe that we can create strong partnerships that will increase awareness and public safety in the communities that we live, work and play.